ABOUT US
The Faktory is a private Tech Startup Accelerator and Seed Investment Fund founded by
Pierre L'Hoest, the Belgian entrepreneur known for his TV slow motion technology.
The Faktory collects and creates business ideas based on disruptive technology that enables
new products to take worldwide leadership in niche markets primarily in domains such as
Information Communication Technologies.
The Faktory is currently incubating startups in the areas of Internet of Things and
connected devices, drones, video games, applications, electronic energy harvester and
microprocessor, wellness and leisure technologies.
OUR APPROACH
Based on the most recent and relevant approaches of the Lean Startup by Eric Ries, a 360° analysis will be applied to the most promising ideas. The objective is to identify niche markets and appraise the means necessary to deploy and launch the business successfully.
A three-step partnership :
1

Analysis

Initial analysis of the idea with startup founders and definition of a collaboration agreement.

2

Exploration

Market exploratory phase from 6 to 18 months based on a Minimum Viable Product (MVP). Participation of The Faktory as a key shareholder.

3

Launch

Development of the industrial activity.
---
APPLY TO THE FAKTORY
If you have projects or ideas corresponding to the scope of The Faktory or a product based on a disruptive technology and in need of investment and coaching, and that you are ready to join The Faktory for a period of at least 6 months, you are welcomed to apply.
Young entrepreneur

You are a young entrepreneur with a startup project consisting of a new and disruptive technology.

Apply

Inventor

You are the inventor of a new technology and want to work with an entrepreneur who could transform your technology into an industrial success?

Apply

Talent

You are talented and willing to join a startup team.

Apply
---
The faktory offers
Great respect for startup founders.
The combination of funding, expertise and internationally recognized industrial experience.
Original and innovative mechanisms to protect founders during each investment round.
Human and financial support to accelerate startup development
An investment capability (equity) ranging from EUR 250,000 to EUR 1,000,000 for a startup for an equity stake of around 30%.
We attach a great deal of importance to the team, its ability to be coached and accept feedback.
THE TEAM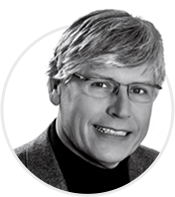 Pierre L'Hoest


Founder and President of The Faktory

Pierre L'Hoest graduated from the Academy of Architecture in Liege, with specializations in IT, 3D modelling, and video simulation.
Successful serial entrepreneur and businessman, Pierre L'Hoest co-founded in 1983 the first company EVS, located in Liège. EVS Broadcast Equipment SA manufacturing live outside broadcast digital video production systems. In 1998, he successfully launch the IPO of EVS on the Brussels stock exchange.

Pierre has personally designed the remote control panel which became an industry standard still in use for replay and slowmotion. Pierre has been board member and CEO of EVS until September 2011.
In 1997 he received the OSCAR export price for the international development of EVS. Awarded Manager of the year in 2004 by Trends-Tendance, he received in 2011, the Innovator price from INSEAD for transforming live broadcasting on television and for the persistence of his entrepreneurial drive.
Within The Faktory, Pierre uses his successful entrepreneurial experience to support young skilled entrepreneurs by offering them a new and unique private environment combining acceleration coaching and private equities through his own investment fund. His objective with The Faktory, is to strengthen technology and business creation by combining them with art and human sciences.

Show more
---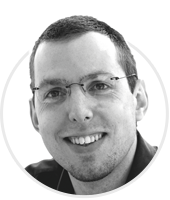 Simon Alexandre


EVP General Manager and Partner

Simon is the General manager and Partner of The Faktory. From 2008 until 2013, Simon was the CEO of CETIC, the Center of Excellence in Information Technology and Communication in Charleroi. He led a team of 50 researchers working in applied research in the ICT industry.

With a master in History (UCL 1999) and Computer sciences (UNAMUR 2001), he is initially specialized in software development methodologies, and since 2008, has been heavily involved in the development of innovative technological projects in e-Health.

His career in the world of applied research led him to work daily with industry on technological innovation projects. Passionate about entrepreneurship and innovation, he founded in 2011 CETIC's first start up CareSquare active in the area of eHealth.

Within The Faktory, from now and in the upcoming years, Simon and his team will closely work with the startups in a business oriented and multi-disciplinary approach in order to develop new successful industrial activities. In close collaboration with the Founder, he will design and lead this unique and innovative entrepreneurial place for high tech startups.

Show more
---

Jean Pierre Pironnet

Investment and Financial Adviser

Jean-Pierre graduated in medicine at the ULG (1975).
He participated in the creation of EVS alongside P. L'Hoest. He held various positions at EVS (Director, Marketing director and Financial director). In 1998, as EVS Financial director he managed with Pierre L'Hoest the EVS IPO.
In recent years, he became the lead financial and investment advisor of P. L'Hoest, in his various investment projects. In parallel to his activities within EVS, he is shareholder of various corporations in Liège.

Yves Joskin

Technological Adviser and Partner

Yves Joskin graduated in electrical engineering from the University of Liège (Belgium) in 1978.
He founded TDV (Digital Video Techniques), a company that pioneered digital video solutions between 1978 and 1988. TDV introduced the first video mosaic multiplexer used in cable television. In parallel, Yves Joskin held positions of researcher and teacher in several research centers and schools (Centexel, ULg, ISIL).
In 1989, he was the technical founder of Euresys, a company that holds an enviable position in the markets of machine vision and digital videosurveillance.

He was responsible for the development of all Euresys' products, and set up a very efficient engineering team. In 2005, he became CTO of the company and drove its technological orientation until 2012. From its inception to today, Yves Joskin contributed to the strategy of Euresys as a member of the board.
In 2013, he joined The Faktory as a partner and technological adviser. The mutual trust between Pierre L'Hoest and Yves Joskin dates back to the 80s and 90s, when the latter developed the hardware products in the beginnings of the company EVS.

Show more

Nicolas Biet

Market Research and Financial Analyst

Nicolas is financial analyst at the Faktory, after 10 years of experience within automotive and IT sectors.

Nicolas has a master in business management (ULg 2003) and worked for Toyota Motor Europe, from 2003 until 2010, as a financial partner mainly for the Research & Development department. He then worked at NRB from 2010 to 2014, where he professionalized the Financial Control department and brought additional financial transparency to the management.

He has always been attracted by the development of startups and wanted to add more sense to his career by helping entrepreneurs in the development of their projects. So Nicolas joined the Faktory in 2014 and will support Simon and the founder in finding the right investments and helping the company to expand and contribute to the local economy.

Show more
---