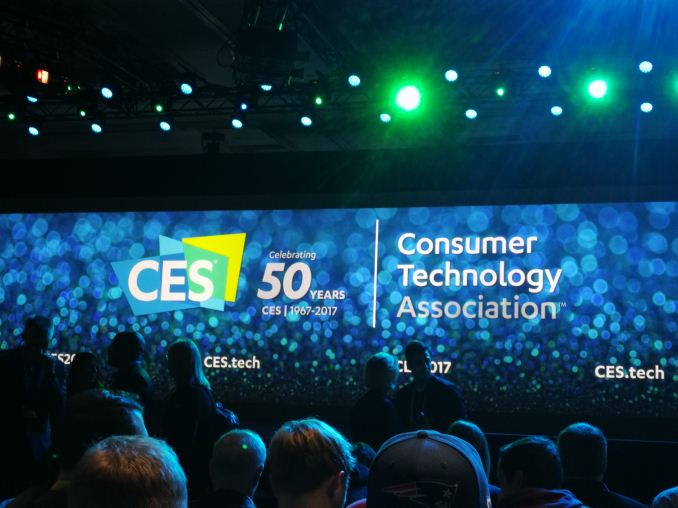 It is the first time when so many Belgian startups are represented with their inventions at one of the largest annual consumer electronics and digital show. The Faktory, incubator based in Liège, unveils  impressive innovations in the IoT sector, its field of expertise.
Liège and Las Vegas, 4th January 2017 – The Consumer Electronic Show (CES) is the largest event in the world of consumer technology. From the 5th to 8th January at Las Vegas, more than 165,000 visitors, 3,800 exhibitors and over 6,500 accredited media representatives will be creating the future of the digital world.
This year, Belgium is well represented mostly by the private incubator for tech startups, The Faktory, who is based in Liège. It is already the third time when the Belgian innovation factory secured a stand at the great hi-tech event, however, this year, the company sent no less than four startups launched from its labs.
"We are even prouder for the fact that CES is highly selective with regards to its exhibitors. Paying is not the only entrance fee. The exhibitors' applications are reviewed and then validated based on the innovation potential of their products or services", declared Simon Alexandre, Managing Director of The Faktory. It is nonetheless a remarkable window of opportunity for the four startups (3 Belgians and 1 French) who have ambitions to target international market places.
"As I have experienced with EVS a few years ago, it is essential for a company who is targeting an international market to face, at an event such as CES, its future distributors and clients as well as competitors. This is why a company such as Riiot Labs, who has just commenced its sales activity and will enter the US market in 2017, must be present at CES," declared Pierre L'Hoest, founder of The Faktory.
The four startups who made the journey to the state of Nevada gave a very concrete form to the revolution of IoTs, an omnipresent theme at the CES. The four connected objects developed at The Faktory have the same goal of simplifying our daily lives and making data easily accessible and technology consumer-friendly.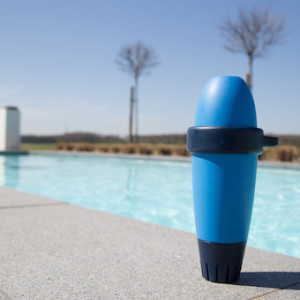 An Award for Blue by Riiot, the intelligent pool water analyzer
After having tremendous success at its first presence at Global Piscine de Lyon just weeks ago, Riiot Labs scored a major hit by winning the honoree title for the prestigious CES 2017 Innovation Awards thanks to its intelligent pool water analyzer, Blue by Riiot. An all-in-one sensor adapted to all types of swimming pools, it permanently transmits essential data on water quality (temperature, pH, salinity and chlorine level) directly on the owner's smartphone via a free app.
Elegant and sleek, Blue is built in an elongated form of 25cm in height that floats and is totally waterproof. It communicates 24/7 on useful information that will allow the anticipation and provide countermeasure solutions of water quality problems for the convenience of both maintenance companies and owners.
"Since the beginning of our sales program that was met with strong results, we are very excited for having won this prize that recognized the simplicity and the ergonomic features of our connected object in a sector that is currently booming," commented Benjamin Stévens and Julien Delarbre, inventors of Blue.
Blue by Riiot is available for sales at the retail price of 449€.

www.riiotlabs.com
Discover them at stand # 51226 of CES, Eureka Park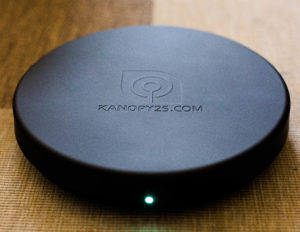 Kanopy25 reinvents indoor plant watering
Kanopy25 has developed an intelligent disc or a pot holder for potted plants. The apparel is integrated with sensors, which takes the total weight of the plant and the pot as the base weight, that sends data constantly with regards to the soil's humidity level. The user is therefore able to track the water amount and which is indirectly linked to the vital status of the plant through a free app on his/her smartphone. The Kanopy also includes a pump that allows optimal watering that is fully automatic, very useful especially during periods of absence.

www.kanopy25.com
Discover them at stand # 51224 of CES, Eureka Park
Pioupiou, a favourite for sailing sports addicts 
Pioupiou is a connected anemometer that does not require electricity nor internet connection to function. In another words, the current version with very modern design in a form of a rooster measures wind speed and direction including the intensity of wind gusts. This mini weather station with reasonable pricing (rental at 25€ per month) will delight and reassure amateurs in paragliding and windsurfing, who will have wind data readily available on their smartphone app.
An early version of the product has already been installed by approximately 600 clients without any marketing efforts. An enhanced version is expected to be launched in summer 2017.
www.pioupiou.fr
Discover them at stand # 51456 (Altostratus) of CES, Eureka Park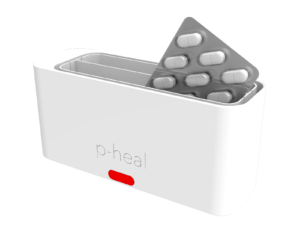 Never again forget a pill with P-Heal 
P-Heal is a connected version of the traditional pillbox that assures an effective adherence of our daily medications instead of using simple memory.
Fitted with a weighing scale that detects small weight differences, P-Heal can therefore continuously monitor the changes in the number of pills and determine if you have taken your pills or not. An LED gives an instant reading without having to consult the app. After a certain time period, P-Heal informs you via SMS that you have forgotten your pill intake.
www.p-heal.com
A découvrir au stand #51222 du CES
About The Faktory
Established in 2014 by Pierre L'Hoest (co-founder of EVS), The Faktory is a private incubator, accelerator and seed investor for tech startups especially in the sector of IoTs. Located in Liège Science Park, The Faktory has provided quality infrastructure combined with a network of international experts for a dozen of promising startups.  To date, the company has invested in more than 5 million Euros for all the startups under its wing.
---
Contacts pour la presse :
The Faktory 
Simon Alexandre, Managing Director of The Faktory:
simon.alexandre@thefaktory.com
Tél. : 0032 479 81 27 36
Origami PR
Fabienne Smets
fabienne@origami.be
Tél : 0032 2 539 07 04