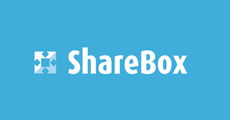 founded in 2013
Sharebox
Creator of 1001belges, a webplatform that helps people share their passion and hobbies
Description
1001belges is dedicated to connecting people looking for DIY workshops with passionate teachers in Belgium. 
Now available in the French market in Lyon, 1001belges is operating under the name 'Hellomaker'!
The concept is the same: thanks to the web platform, an entire community of enthusiasts shares their passions. On one side, you have people passionate about DIY/crafts, eager to learn new skills. On the other side, you have teachers known as the 'Makers' ready to share their passion and expertise through workshops.
The platform gives them the opportunity to meet and share knowledge on what they love.
In 2015, the company received the title of 'Best Startup of the Year' at the Betagroup Awards (the biggest community of tech startup in Belgium).
Founders