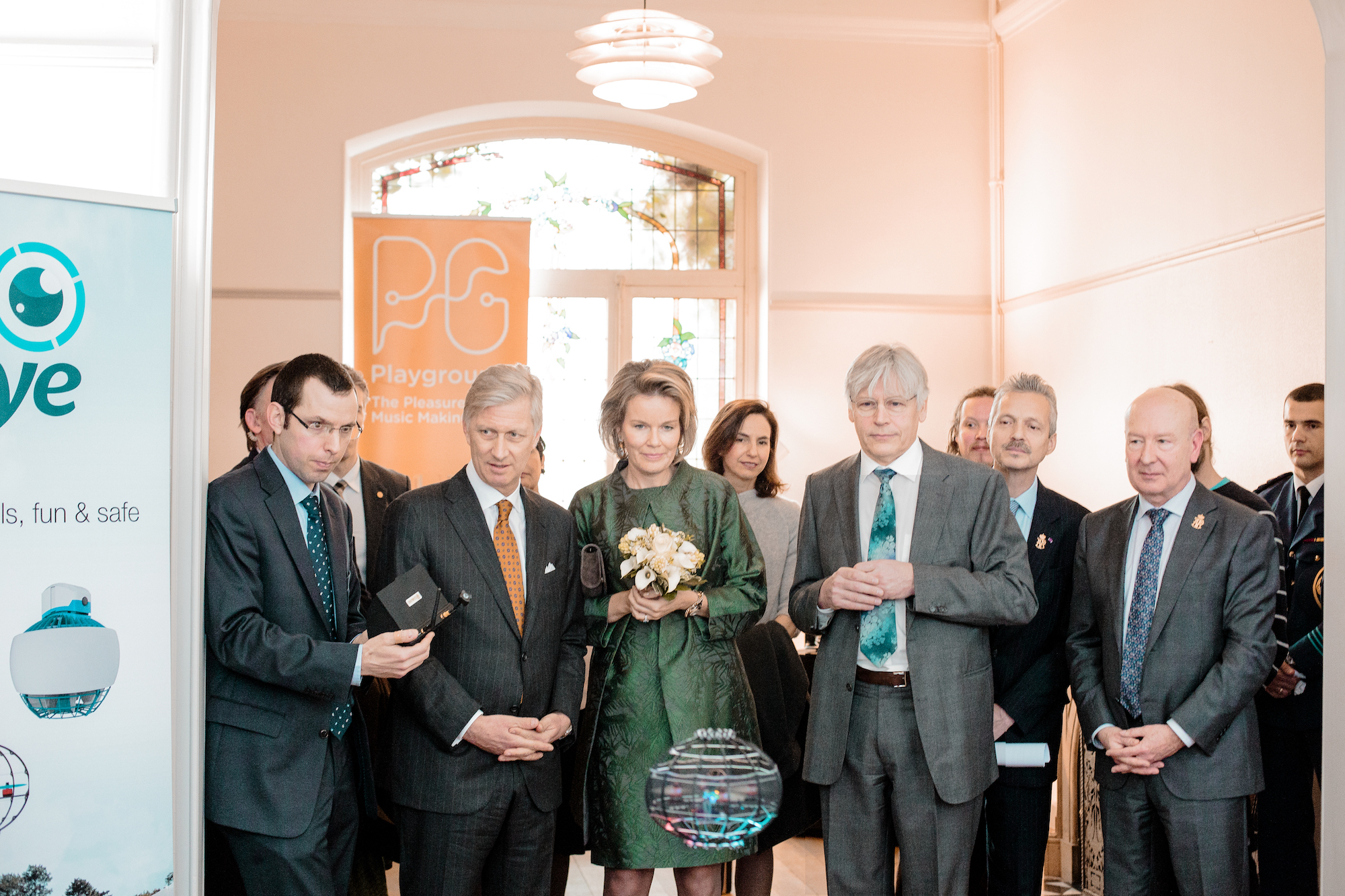 His Royal Highness King Philippe and Queen Mathilde of Belgium recently paid a royal visit to The Faktory's second startup incubator in Verviers, a municipality located in the province of Liège.
Focused on startups, employment and the future of young apprentices, the royal couple met with several organizations, schools and international companies situated in this city dubbed as the Wallonia's 'Water Capital', such as Télé-Service ASBL, IFAPME, Chocolatier Darcis as well as incubator and seed investor, The Faktory.
Economy and education of the future generation are subject matters that the king advocates frequently and the visit permitted the king to directly address his concern regarding new technology and employment. When asked if new technology will negatively impact jobs, Pierre L'Hoest, ex-CEO of the publicly traded EVS and now President of The Faktory, reassured that the world is in constant change and the future will be held by those who have the courage to go beyond the norms to bring about progress and prosperity of the community through transformation.
At The Faktory's premises along Rue Jardon, some of the Faktory's startups showcased their disruptive innovations such as Riiot Labs, an intelligent pool analyzer, HLO, interactive music apps and Fleye, one of the safest drones in the world. Till date, The Faktory have selected with scrutiny and incubated 11 projects under its wings from the 250 submitted projects.
Simon Alexandre, General Manager and Partner of The Faktory, remarked, "We are really honored by the presence of His Majesty and The Queen as it is very gratifying for The Faktory and in particular for its entrepreneurs to receive the recognition and encouragement from our sovereigns. It is a memorable event that will forever be ingrained in their hearts and minds. It is definitely a privileged moral booster."