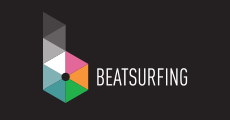 founded in 2020 - Fund I
Beatsurfing 2
Music production tool that makes your fingers groove
Description
Using the full potential of iPads' behavior, BEATSURFING is an app that provides immediate expression during the music production process.
Designed for amateur and professional producers, it aims to be the next-generation standard for creating & performing music. Fully integrated into actual music production setups, BEATSURFING allows you to assemble curated drum instruments located in its catalog, tweak effects, swap samples or add your own… Instantly play it with your fingers! and send it to your DAW, MIDI controllers or even record your performance. The app is free with access to a limited number of features and instruments available in the catalog. To access all, users unlock 1 year of content and updates to keep forever. Downloadable on the AppStore for iPad, the BEATSURFING ecosystem will grow through iPhone to Desktop going by Android.
Creators of Playground, Herrmutt Lobby is a collective of musicians, handymen, and programmers whose main objective is to develop hardware and software devices for the ultimate experience in electronic music live performances. Their devices, such as the application Playground, are intended for direct interpretation and movement-driven music in real-time.