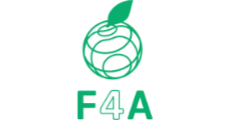 founded in 2017 - Fund II
F4A – Food for All
ERP software solution to reduce food wasting through data analysis
Description
Food waste is an international issue that must be faced! Here it is, F4A, a win-win solution fighting this serious issue at a supermarket level.
F4A solution allows mass distribution to generate profit out of their losses and gives consumers access to the best before-date products at reduced prices on a larger scale.
The product consists of 3 pillars: stock management, specific labeling and in-store marketing, and a consumer app to generate additional traction in the shops.