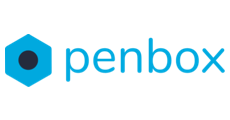 founded in 2019 - Fund II
Penbox
Intelligent data collection SaaS plateform
Description
Penbox develops and commercializes a Saas solution to digitalize the process of capturing customer information & documents.
Penbox serves customers in admin-intensive industries with a ready-to-use platform to facilitate the collection of structured customer data and documents. The platform is tested and enhanced over more than 150k interactions and includes intelligent and dynamic forms, smart notifications, pre-built automation, and quick integrations. The low code proprietary engine enables companies to embed very complex business logic with a very limited amount of code.
Penbox is a SaaS company with a value-based pricing model: customers only pay when the flow is completed, and they get the business benefits of our solution.