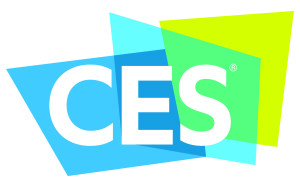 Highly expected after Christmas, the annually held International Consumer Electronics Show (CES®) in Las Vegas is the gathering place for innovators and high-tech startups of breakthrough technologies since 1967. If you remember VCRs, Compact Disc Players, Microsoft Xbox and  Plasma TV, it is the global stage where next-generation innovations like these have been introduced to the market.
This year, some 3600 exhibiting companies and 150k visitors from 150 countries will attend the show and conferences where a myriad of new technologies from healthcare science to self-driving cars will be discussed and explored.
Unmanned Systems Marketplace is an area opened only a year ago and has more than doubled its participants this year. One of them is Fleye, a one-of-its-kind personal flying robot. Established as the world's safest drone, Fleye is disrupting the usual quadcopter drone aspect thanks to its fully enclosed design, with the look, weight and size of a soccer ball. Fleye is equipped with a HD camera, can be controlled intuitively with a smartphone app but is also programmable  thanks to its open API and SDK. Its recent campaign on Kickstarter launched on the 4th of December 2015 has gained over 430 backers with an achieved objective and has since been covered by the press all over the world.
Incorporated in January 2015, Fleye is one of the incubated startups of The Faktory, a private seed investor, accelerator and incubator based in Belgium. With a team of experts in the fields of hardware and software engineering, business development, finance and marketing, The Faktory hones technology business ideas of disruptive nature that has the potential of leading a niche market and invests between 250k€ to 2M€ per startup.
Today, The Faktory has incubated a total of 9 startups, two of which will be presented at CES 2016: Fleye and Foobot. This makes up 25% of the startups represented from Belgium and Luxembourg combined. Foobot is a connected indoor air analyzer that measures CO, CO2, PM, VOC, Temperature and Humidity with a machine learning capability.
The Faktory team together with the founders of Fleye and Foobot will showcase their products and meet potential partners during the 5-day event commencing January 5th. For contact, please write to simon.alexandre@thefaktory.com.
About The Faktory
The Faktory is a private Tech Startup Accelerator and Seed Investment Firm initiated by Pierre L'Hoest, the award-winning Belgian serial entrepreneur who is known for co-founding EVS, a well-known TV slow motion technology.
Established in late 2013, The Faktory recruits and creates business ideas based on disruptive technology that enables new products to take worldwide leadership in niche markets. Based in Liège, the firm is currently incubating startups in the areas of Internet of Things and connected devices, drones, video games, applications, electronic energy harvester and microprocessor, wellness and leisure technologies.
Media Liaison
Simon ALEXANDRE
simon.alexandre@thefaktory.com
+32 (0)479 81 27 36